Featured Site of the Month - September 2014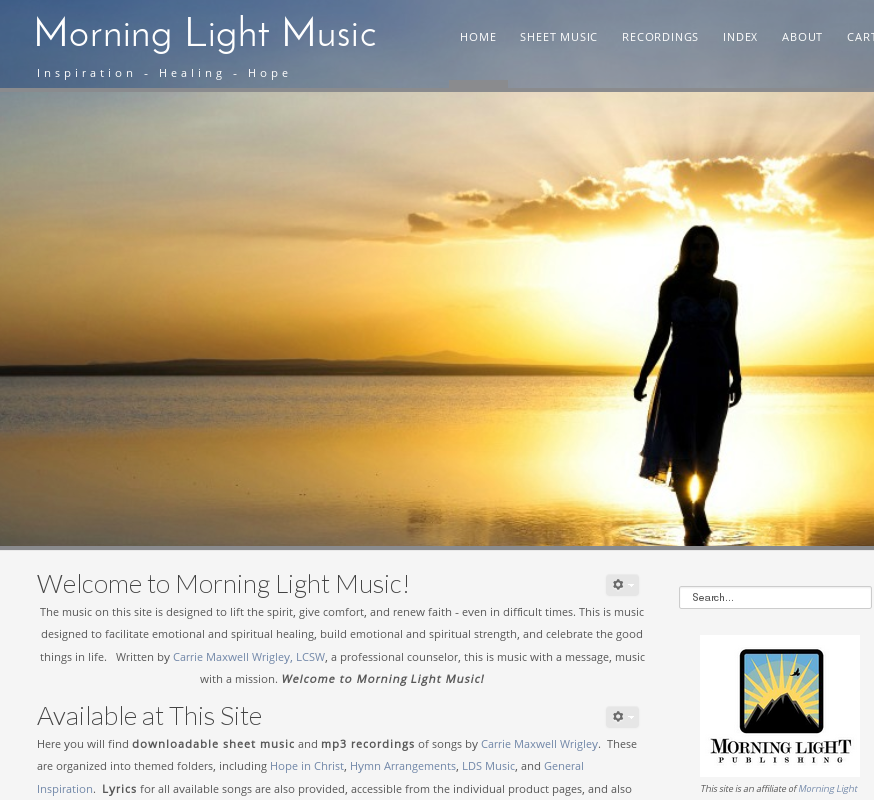 Morning Light Music, produced by Carrie Maxwell Wrigley, is our featured site of the month for September. Carrie has been with MyMuse since the start and recently upgraded to MyMuse version 3.2.7.
It is a beautiful site. Carrie has chosen wonderful pictures for the front page slide show. The template is by Joomla51. And the Music Store is MyMuse!
MyMuse 3.2.7 Released
We are happy to announce the release of 3.2.7. Many small fixes and integration with Amazon S3.
Update log 2014-05-15 - 2014-06-15:
Add menu for user plugin. No order number when saving order after.
Update category plus blog view: subcategories section
Fix filesize typo
Improving artist reports, new form fields
Fix on my_free_downloads when no tracks
Typo in products model
Only variables should be assigned by reference in main mymuse file and several plugins,
Add check for previews before manipulating "preview_tracks" array.
Fix 'save order after' for joomla users.
S3 integration. Able to download 2gig file!
2.5.7 Released
We are pleased to announce ther release of MyMuse 2.5.7. This is a maintenance release.
If you use Artist Reports you shouldupdate to the latest version.
Update how plugins call language
Fix error reporting in product table on some servers
New categorytree in reports
More Articles...