Featured Site of the Month: Wells Road
WELLS ROAD has been playing their brand of Southern Rock/ Americana in and around Hessen Germany for almost three years now. Founded in Frankfurt in 2012 the trio have used their diverse backgrounds (Californian, Ohioan, Swedish) and their outsider status to create a hybrid sound all their own. Songs about home, loss, sinners, and redemption, combined with melodies - sometimes delicate, sometimes hard and heavy - create moods and memories to which anyone can relate.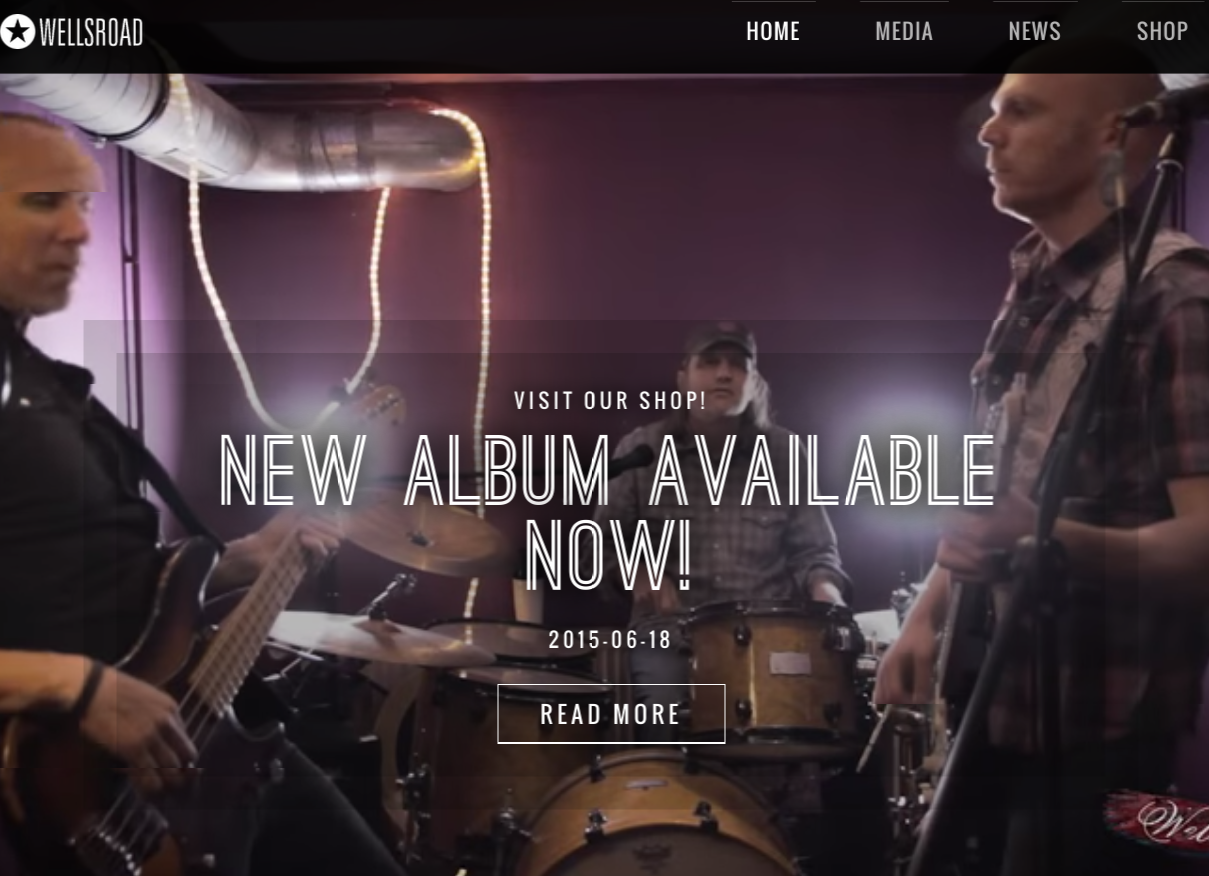 Version 3.3.0 Released
We are pleased to announce the release of MyMuse for Joomla version 3.3.0.
Many fixes and new features including:
New Payment plugin: PayPalPro (Direct Payment)
New Payment plugin: PayUnity
Add European tax rules with one click
Option to include VAT number (exclude from Euro taxes)
California Taxes (only on physical goods, not downloads)
Shipping Standard plugin now with up to 12 rules, include/exclude zones
Recommended Items can be shown when viewing cart
New SocialShare plugin
Add downloads report to Reports
Add downloads report per order
Get it here http://mymuse.ca/subscribe/downloads/mymuse-3/mymuse-3-3-3-0
Check out the demo http://callinish.joomlamymuse.com/
All users should update to the latest version. In your site admin, go to Extensions->MyMuse and, if you have entered your username/password for your subscription, you will be able to update with one click.
MyMuse 3.2.10 Released
February 4, 2015
We are pleased to announce the release of MyMuse 3.2.10.
Added plupload script to ease uploads of files. Several small improvements.
Move download link to top of thank you page
Always load profile to get any changes.
Fix shipping standard plugin.
Add link to edit profile from checkout page.
Update user profile to add multi-language "Select a country" and "Select a region".
Add Backordered text.
Change javascript in audio_html5 so much shorter.
Update mobile_css.
MyMuse 3.2.9
We are happy to announce the release of MyMuse 3.2.9
We have added the ability to select countries in the Standard Shipping Plugin so you can set up different zones.
Now you can show the number of downloads on product pages
MyMuse is now available in Spanish (Front end only) and Portuguese-Brazil (Front end and Admin!).
A big thank you to Robson Trevizani for the Portuguese and to Willem van Doorn for the Spanish.
We have updated all our language packs to have the latest additions.
This relese contains many small fixes and improvements and better views.
More Articles...